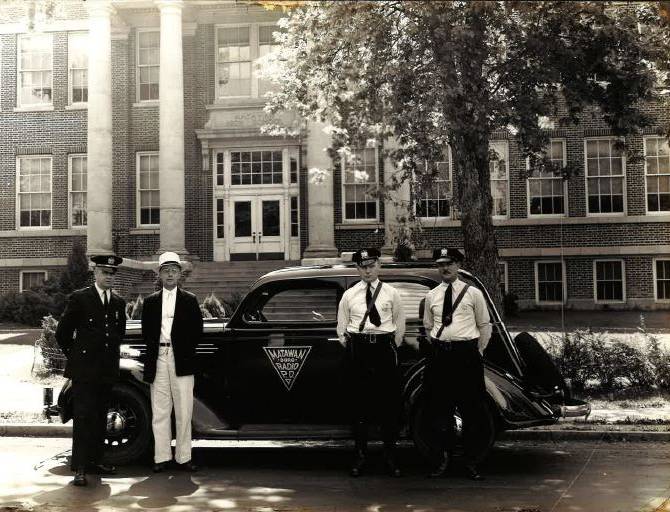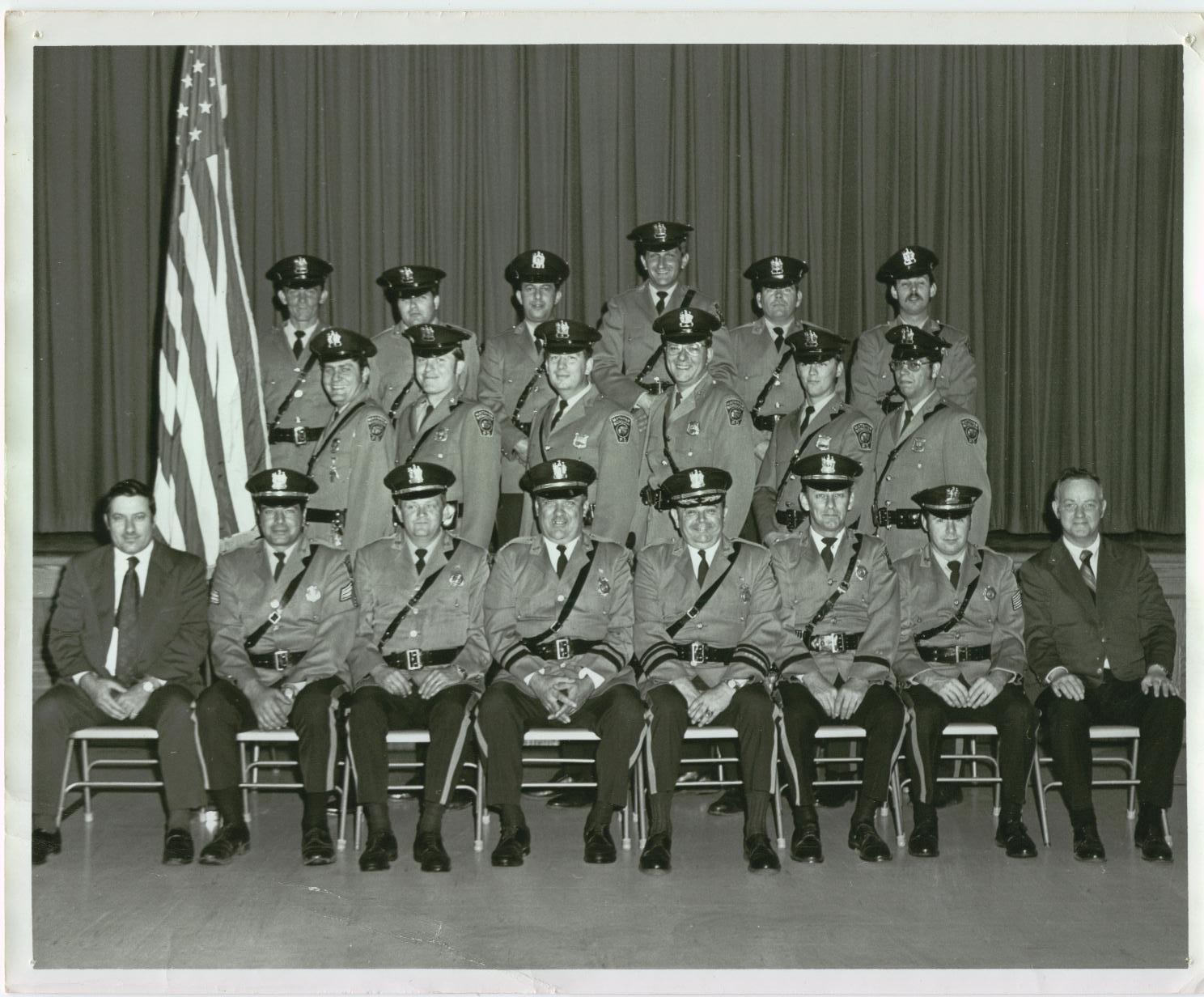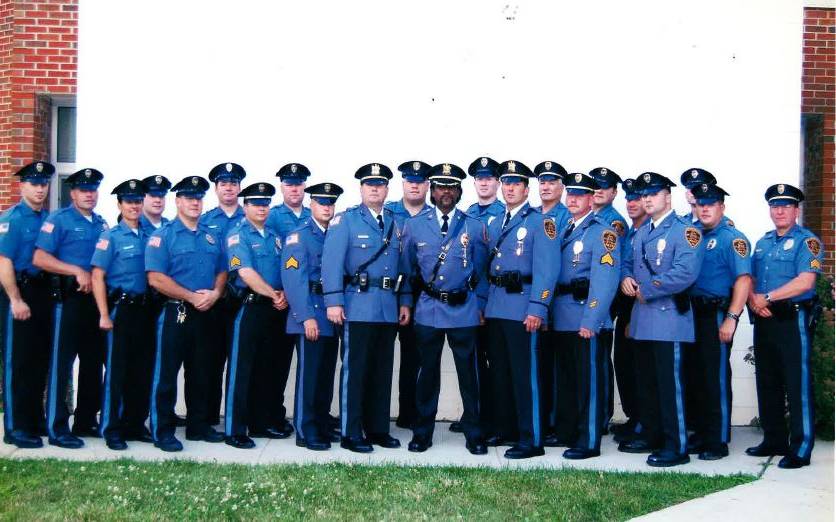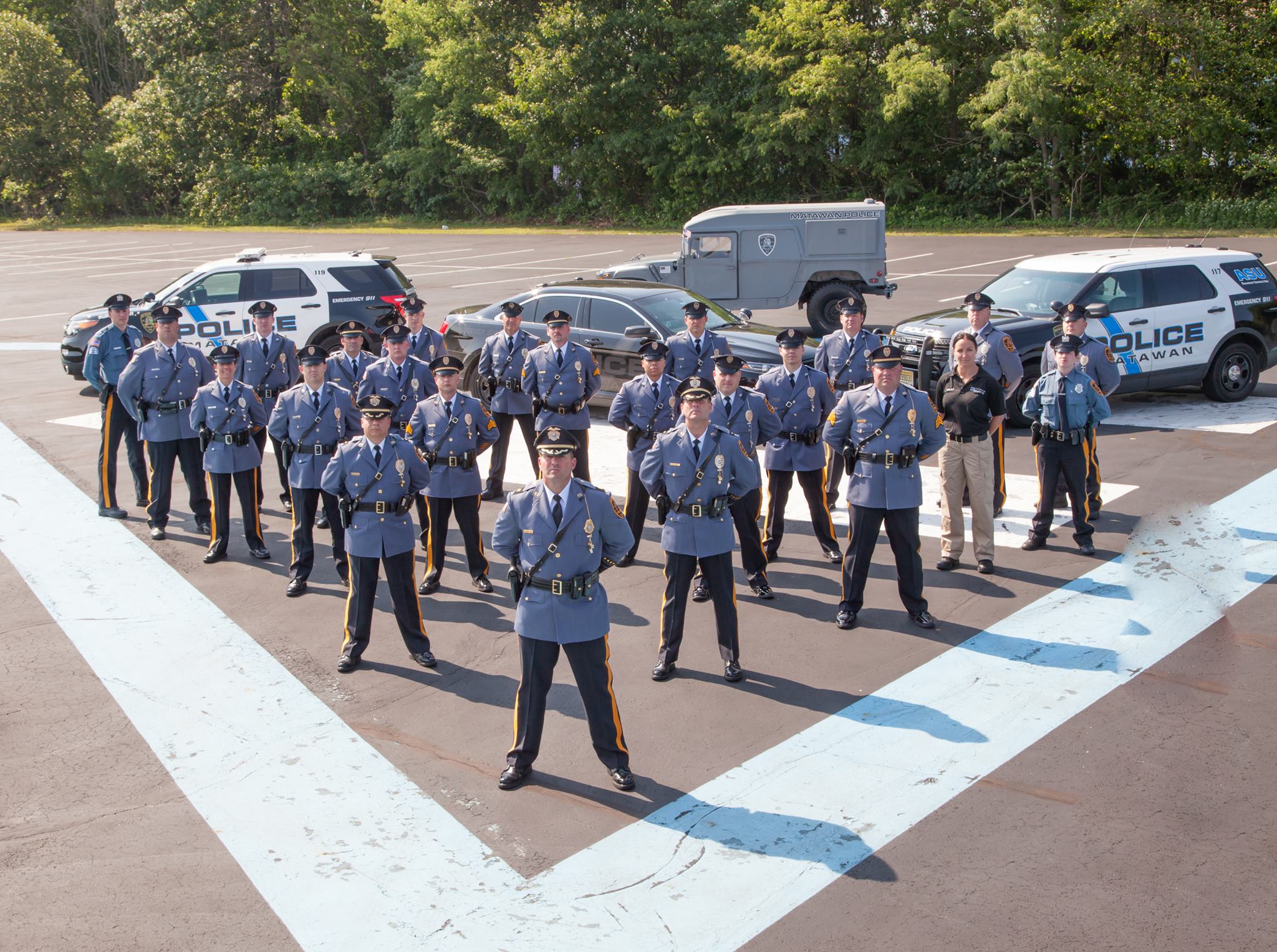 Established in 1826, the Borough of Matawan received police services from duly appointed marshals until May 1, 1925 when Edwin C. Sloat was appointed as a constable.
On February 25, 1926, the Council of the Borough of Matawan passed a Municipal Ordinance establishing and maintaining a Police Department. This Ordinance, adopted and approved by Mayor William H. Sutphin on March 9, 1926, provided for the permanent organization of the department and for the appointment of a Police Committee of the Council, an acting Chief of Police and one Patrolman. Edwin C. Sloat became the first regular full-time police officer to hold the rank of Chief of Police. Chief Sloat was the first secretary of the Monmouth County Police Chief's Association and was an original member of the Monmouth County Radio Commission. Chief Sloat, with his untiring efforts, brought the radio system into reality in the mid 1930's making the Matawan Police Department one of the first to have radio-equipped patrol vehicles.
Since its inception, the Matawan Police Department has been under the command of a Chief of Police, the highest ranking uniformed member of the department. Following Chief Sloat's retirement in 1950, Capt. John J. Flood was promoted to Chief of Police and held that rank until his death in 1959. Flood overcame a serious injury early in his career after being shot in the head by a masked gunman inside of Police Headquarters in 1934.
After Flood's death, Captain John E. Melna was promoted to Chief of Police in 1960. Melna would hold that rank for twenty years until his death in 1980.
In 1980, Deputy Chief Robert V. McGowan was promoted to Chief of Police and held that position until his retirement in 1986.
In 1986 Detective Lieutenant Carmen Messina was promoted to Chief of Police following a 19 year stint in the department's detective division.
In 2000, following Messina's retirement, Lieutenant William W. Toomer, a graduate of the FBI National Academy, was promoted to Chief of Police. Toomer would hold that position until his retirement in December of 2005.
On February 21, 2006, following in his father's (Robert V. McGowan) footsteps, Robert M. McGowan was sworn in by Mayor Mary Aufseseer, becoming the seventh Chief of Police in the department's eighty year history.
On July 1 2008, James M. Alston was sworn in as the eighth Chief of Police in the borough of Matawan and the first African American police chief in the history of this department. Chief Alston retired from service in 2012.
On June 6, 2013, Lieutenant Jason Gallo, who had commanded the day to day operations of the department since 2010, was sworn in as the 9th Chief of Police by Mayor Paul Buccellato. Chief Gallo stressed proactive police work and community relations. Under Chief Gallo's command, both the Advanced Services Unit and the Strict & Fair Enforcement Unit were established. Chief Gallo served as Chief of Police until his retirement on June 1, 2018.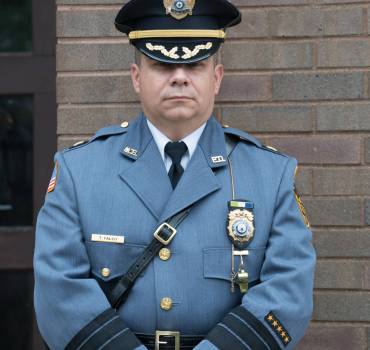 On June 6, 2018, Lieutenant Thomas J. Falco Jr. was sworn in as the 10th Chief of Police in the 92-year history of the department by Councilwoman Josi Salvatore, who had previously served as the department's Records Clerk before her retirement. Chief Falco has served the Matawan Police Department since 1991 when he began his career as a Police Radio Dispatcher and Class II Special Law Enforcement Officer after serving one year with the Manasquan Borough Police Department as a seasonal officer. Chief Falco served the majority of his career within the Patrol Division, having served as a Patrolman from 1992 to 1999 and a Patrol Sergeant from 1999-2010. Chief Falco served as the agency's Drug Abuse Resistance Education (D.A.R.E.) officer for several years and was active in both community policing and traffic safety throughout his career. Chief Falco is a graduate of Northwestern University's Supervision of Police Personnel, the New Jersey State Chiefs of Police Association (NJSACOP) Command and Leadership Program and the 14th Session of the NJSACOP Police Executive Institute. Chief Falco believes in proactive police work and strong community policing initiatives.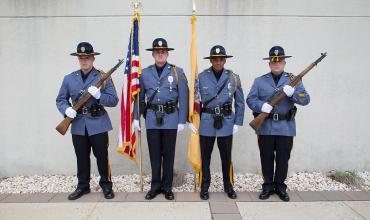 Today, the Matawan Police Department's authorized strength is twenty-four sworn officers, four Class II Special Law Enforcement Officers, one Records Clerk, ten School Crossing Guards and two Police Matrons. These men and women are responsible for providing police services to the approximate 10,000 residents, business people and visitors to the 2.4 square mile borough, 24 hours a day, 7 days per week, 365 days per year. Additionally, the department serves several thousand commuters daily who depart and arrive at the adjacent Aberdeen-Matawan Train Station, one of the busiest stations on New Jersey transit's North Jersey Coast Line.